Joshua Tree Health Foods
The Community Natural Food Store
61693 Twentynine Palms Highway Joshua Tree, California
760-366-7489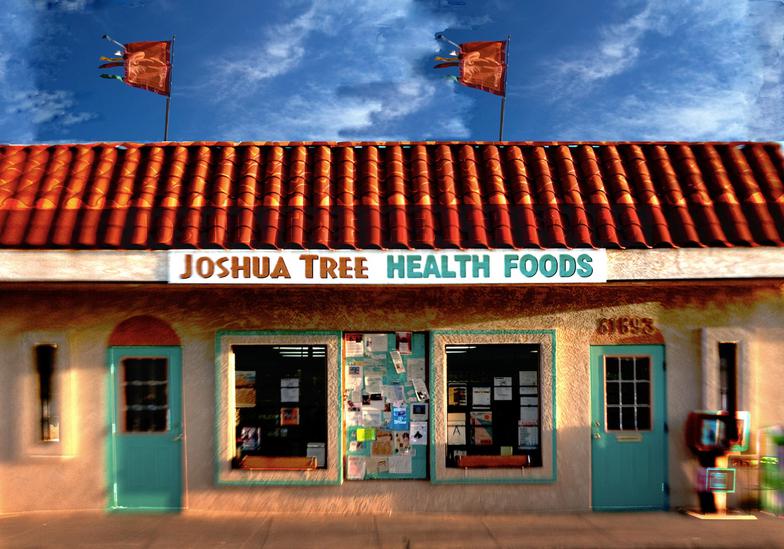 Joshua Tree Health, Culinary and Healing Arts Center
.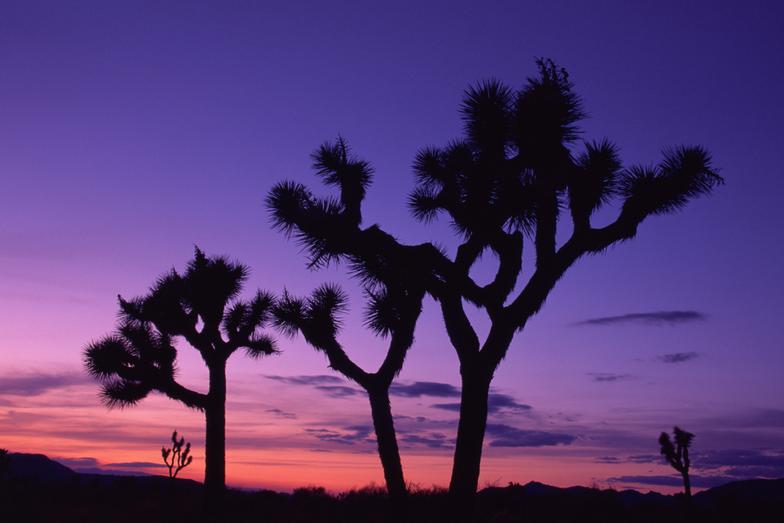 Your Informed Mind, Healthy Body Connection
2019
Colon cancer: Could yogurt prevent precancerous growths?
Article Link:
Estimates from the National Cancer Institute (NCI) indicate that there will be 145,600 new cases of colorectal cancer in the United States in 2019.
The NCI also note that around 4.2% of adults will receive a colorectal cancer diagnosis during their lifetime.
Although many factors can contribute to a person's risk of developing colorectal cancer, one of the most prominent ones is a poor diet.
By the same token, however, following a healthful diet may help keep this form of cancer at bay.
It remains unclear as to which dietary factors are most helpful in protecting people from colorectal cancer. For this reason, recent studies have started by investigating the association between different foods and the risk of tumors or precancerous growths.
How many calories should I eat a day?
Article Link:
https://www.medicalnewstoday.com/articles/245588.php
When most of us think of calories, we think of how fattening a food is. In dietary terms, calories are the amount of energy that a food provides.
If we consistently take in more energy than we need, we will gain weight. If we take in too little energy, we will lose weight, fat, and eventually muscle mass.
The definition of a calorie is the amount of energy needed to raise the temperature of 1 gram (g) of water through 1° Celsius.
The type and amount of food we eat determine how many calories we consume. For many people on a weight-loss diet, the number of calories in a food is a deciding factor in choosing whether or not to eat it.
How and when we eat can also make a difference, as the body uses energy differently throughout the day. Our body's energy use will depend on how active we are, how efficiently our body uses the energy, and our age.
According to the 2015-2020 Dietary Guidelines for Americans, women are likely to need between 1,600 and 2,400 calories a day, and men from 2,000 to 3,000. However, this depends on their age, size, height, lifestyle, overall health, and activity level.
The health benefits of popular foods
Article Link:
Though the field of medicine continues to advance and branch out in many ways, nutritionists and health experts continue to praise the benefits of certain foods. In fact, eating healthfully has been shown to reduce the risk of obesity, cardiovascular illnesses, and even certain types of cancer.
Here we provide details of the top 15 foods considered to be the most healthy, according to surveys and sources across the United States and Western Europe.
Nuts, pulses, and grains
Nuts, pulses, and grains can be highly nutritious. Here are some of the best:
Almonds
First on our list is almonds. Almonds are rich in nutrients, including magnesium, vitamin E, iron, calcium, fiber, and riboflavin. A scientific review published in Nutrition Reviews found that almonds as a food may help maintain healthy cholesterol levels.
The authors wrote:
"The message that almonds, in and of themselves, are a heart-healthy snack should be emphasized to consumers. Moreover, when almonds are incorporated into a healthy, balanced diet, the benefits are even greater."
Almonds have more fiber than any other tree nut.
Brazil nut
Nuts, pulses, and grains are in important part of a healthy diet.
Brazil nuts, (Bertholletia excels) are some of the most healthful nuts on the planet. In Brazil, they are called 'castanhas-do-pará' – which translates as "chestnuts from Pará." Pará is a state in northern Brazil.
They are rich in protein and carbohydrates. They are also excellent sources of vitamin B-1 (thiamine), vitamin E, magnesium, and zinc.
Not only that, but they contain one of the highest amounts of selenium of any food; selenium is a vital mineral for maintaining thyroid function.
The nuts come in a hard shell and are often served prepared ready to eat, making them an excellent and nutritious, healthful snack.
Lentils
Lentils are a pulse that is used in many cuisines throughout the world; notably, South East Asian countries like Pakistan, Nepal, Bangladesh, India, Bhutan, and Sri Lanka.
Lentils require a long cooking time, but the seeds can be sprouted which makes them ready to eat – and a delicious, healthy snack. Adding a container of sprouted lentils to a lunchbox or picnic basket, perhaps with some chili powder or pepper for flavoring, makes for a delicious and healthy snack.
Oatmeal
Oatmeal is meal made from rolled or ground oats. Interest in oatmeal has increased considerably over the last 20 years because of its health benefits.
Research found that the cereal's soluble fiber content helps lower cholesterol levels. When these findings were published in the 1980s, an "oat bran craze" spread across the U.S. and Western Europe.
In 1997, the Food and Drug Administration (FDA) agreed that foods with high levels of rolled oats or oat bran could include data on their labels about their cardiovascular heart benefits if accompanied with a low-fat diet. This was followed by another surge in oatmeal popularity.
Oats are rich in complex carbohydrates, as well as water-soluble fiber, which slow digestion down and stabilize levels of blood-glucose. Oatmeal is rich in B vitamins, omega-3 fatty acids, folate, and potassium. Coarse or steel-cut oats contain more fiber than instant varieties.
Wheat germ
Wheat germ is the part of wheat that germinates to grow into a plant – the embryo of the seed. Germ, along with bran, is a by-product of milling; when cereals are refined, the germ and bran are often milled out.
Wheat germ is high in several vital nutrients, such as vitamin E, folic acid (folate), thiamin, zinc, magnesium, phosphorus, as well as fatty alcohols and essential fatty acids. Wheat germ is also a good source of fiber.
There is an excellent selection online with thousands of customer reviews if you want to buy almonds, Brazil nuts, lentils, oatmeal, and wheat germ.
Greens, fruits, and berries
Greens, fruits, and berries are easy to add to an existing diet:
Broccoli
Fruits, leafy greens, and vegetables contain vital nutrients and fiber.
Broccoli is rich in fiber, calcium, potassium, folate, and phytonutrients. Phytonutrients are compounds that reduce the risk of developing heart disease, diabetes, and some cancers. Broccoli also contains vitamin C, as well as beta-carotene, an antioxidant.
A single 100-gram serving of broccoli can provide you with over 150 percent of the recommended daily intake of vitamin C, which in large doses can potentially shorten the duration of the common cold.
Another ingredient, sulforphane, is also said to have anti-cancer and anti-inflammatory qualities.
However, overcooking broccoli can destroy many of its nutrients. Eating it raw, or lightly steamed is best.
Apples
Apples are an excellent source of antioxidants, which combat free radicals. Free radicals are damaging substances generated in the body that cause undesirable changes. They are involved in the aging process and some diseases. Some animal studies have found that an antioxidant found in apples (polyphenols) might extend lifespans.
Researchers at Florida State University said that apples are a "miracle fruit." In their study, the investigators found that older women who started a regime of eating apples daily experienced a 23 percent drop in levels of bad cholesterol (LDL) and a 4 percent increase in good cholesterol (HDL) after just 6 months.
Kale
Kale is a very underrated leafy green. There are a lot of different nutrients contained within the leaves of kale.
Vitamin C is a nutrient of kale, and, according to the United States Department of Medicine (USDA), it contains a substantial amount of vitamin K, 817 micrograms or 778 percent of the recommended daily intake.
Kale can be cooked or steamed like cabbage, spinach, or asparagus. It can also be consumed in smoothies or juiced for a revitalizing nutrient kick.
Blueberries
Blueberries are rich in fiber, antioxidants, and phytonutrients. Unlike minerals and vitamins, phytonutrients are not essential for keeping us alive. However, they may help prevent disease and keep the body working properly.
According to a study carried out at Harvard Medical School, older adults who eat plenty of blueberries (and strawberries) are less likely to suffer from cognitive decline, compared with other people of their age who do not.
Scientists at Texas Woman's University found that blueberries help in curbing obesity. Plant polyphenols, which are abundant in blueberries, have been shown to reduce the development of fat cells (adipogenesis), while inducing the breakdown of lipids and fat (lipolysis).
Regular blueberry consumption can reduce the risk of hypertension (high blood pressure) by 10 percent, because of the berry's bioactive compounds, anthocyanins. Scientists from East Anglia University and Harvard University reported in the American Journal of Nutrition.
Avocados
Many people avoid avocados because of their high fat content; they believe that avoiding all fats leads to better health and easier-to-control body weight – this is a myth. Avocados are rich in healthy fats, as well as B vitamins, vitamin K, and vitamin E and have a very high fiber content. Studies have shown that regular avocado consumption lowers blood cholesterol levels.
Avocado extracts are currently being studied in the laboratory to see whether they might be useful for treating diabetes or hypertension. Researchers from Ohio State University found that nutrients taken from avocados were able to stop oral cancer cells, and even destroy some of the pre-cancerous cells.
Leafy green vegetables
Studies have shown that a high intake of dark-leafy vegetables, such as spinach or cabbage, may significantly lower a person's risk of developing type 2 diabetes. Researchers at the University of Leicester said that the impact of dark green vegetables on human health should be investigated further after they gathered data from six studies. They reported their findings in the BMJ.
Spinach, for example, is very rich in antioxidants, especially when uncooked, steamed, or very lightly boiled. It is a good source of vitamins A, B-6, C, E, and K, as well as selenium, niacin, zinc, phosphorus, copper, folic acid, potassium, calcium, manganese, betaine, and iron.
Sweet potatoes
Sweet potatoes are rich in dietary fiber, beta-carotene (vitamin A), potassium, vitamin C, and vitamin B-6.
The Center for Science in the Public Interest compared the nutritional value of sweet potatoes to other vegetables. The sweet potato ranked number one, when vitamins A and C, iron, calcium, protein, and complex carbohydrates were considered.
Fish, meat, and eggs
When looking for healthy protein, it is difficult to know which is the best source. Here are some of the best:
Oily fish
Salmon, eggs, chicken, and venison are all excellent sources of protein.
Examples of oily fish include salmon, trout, mackerel, herring, sardines, and anchovies. These types of fish have oil in their tissues and around the gut.
Their lean fillets contain up to 30 percent oil, specifically, omega-3 fatty acids. These oils are known to provide benefits for the heart, as well as the nervous system.
Oily fish provide benefits for patients with inflammatory conditions, such as arthritis. They are also rich in vitamins A and D.
Scientists at UCLA's Jonsson Comprehensive Cancer Center found that prostate cancer progression was significantly slowed when patients went on a low-fat diet with fish oil supplements.
Chicken
Chicken is a cheap and healthy meat. Free-range chicken provides an excellent source of protein.
As a white meat, chicken can be consumed much more freely than other red meats such as beef, which can have a more damaging long-term impact on overall health.
It is important to remember that the preparation and cooking of chicken has an impact on how healthy it is. This means deep-fried chicken should be limited or avoided. It's also important to remove the skin, as this part of the chicken contains high levels of fat.
Eggs
Eggs are another source of protein that can easily be incorporated into a balanced diet. Being very versatile, they can be added to many meals – not just breakfast.
They contain other vitamins, including vitamin B-2, also known as riboflavin, and vitamin B-12, both of which are important for energy and red blood cells. It is also a good source of the essential amino acid leucine, which is important for stimulating muscle protein synthesis.
The yolk of the egg contains the majority of the vitamins and minerals. It also contains the fat and cholesterol, however, research has shown that eggs do not increase the risk for heart disease. Consuming fat in moderate amounts is perfectly healthful.
Balance and moderation
Overall it is important for health to have a balanced diet and one that does not focus on one specific type of food.
It's also important to remember that a treat once in a while can be a part of a balanced diet, and one that is very healthful overall.
We picked linked items based on the quality of products, and list the pros and cons of each to help you determine which will work best for you. We partner with some of the companies that sell these products, which means Healthline UK and our partners may receive a portion of revenues if you make a purchase using a link(s) above.
MEDICALNEWSTODAY PARTNER SOLUTION
Are you interested in knowing more about your heart health risk?
This at-home test that measures your cholesterol levels, HbA1c, and more may help you understand your risk factors for heart disease.
SHOP NOW
Can fish oils and omega-3 oils benefit our health?
Fast facts on fish oils
Here are some key points about fish oils. More supporting information is in the main article.
Fish oils contain omega-3 fatty acids and vitamins A and D.
Omega-3 fatty acids found in fish oils may protect the heart and offer other health benefits, but research results have been mixed.
Eating fish is a better way of getting fish oil or omega 3 than taking supplements.
Article Link:
https://www.medicalnewstoday.com/articles/40253.php
How Your Gall Bladder Works
Dr. Mercola's Comments:
How Your Gall Bladder Works
The gall bladder is a hollow inactive organ supplying bile to the digestive tract that is mainly used to emulsify fats and oils. According to some natural health experts, the gall bladder can be damaged by
Excessive amounts of fat and oil;
Large amounts of spice;
Very cold liquids;
Cold dairy products
Drafts
Planning and thinking ahead all the time
Stress.
These same writers say the gall bladder can be protected by:
Pickles
Good quality vinegar.
According to these writers, gall bladder problems are often found in people who are
Constantly planning
Hypersensitive to drafts
Hypersensitive to noises
Hypersensitive to strong smells.
When the liver is constantly stagnant, sediment often settles out of the bile and forms accumulations that resemble stones, sand or mud in the gall bladder.
Symptoms of sediment in the gall bladder:
Indigestion
Flatulence
Periodic pain below the right side of the rib cage
Tension in the back of the shoulder near the neck
Bitter taste in the mouth
Chest pain.
Gradual Gall Bladder Cleanse
This cleanse takes 21 days and is slower and gentler on the body. This is the one often recommended for those unsure of how much sediment or stones they may have. Cleansing two or three times a year ensures a healthy gall bladder.
During the cleanse, avoid all foods high in fat, meats, dairy, eggs. Eat unrefined grains, vegetables, fruits and legumes to help clear the gallbladder.
These foods hasten gallstone removal:
Pears
Parsnips
Seaweed
Lemons
Limes
Turmeric
Radish also remove stones, so, for the entire 21 days eat 1-2 radishes a day between meals and drink three cups of cleavers tea or five cups of chamomile tea a day.
For every 160 pounds of body weight use five teaspoons of cold-pressed flax seed oil. Pour the flax oil over your food during one meal of the day or divide into half and use on two meals. Take the flax oil six days a week for two months.
Chet Day January 29, 2002
Dr. Mercola's Comments:
I addressed this issue in a previous posting several years ago, but thought it was worth reposting as so many people have unnecessary surgery to have their gallbladder removed. In my experience, more than half the time the gallbladder is taken out, the patient's pain that prompted the surgery still remains.
This is because the surgeon never fixed the problem. They only treated the symptom. This makes about as much sense as putting a piece of tape over the idiot light that would come on in your dashboard if your engine oil pressure is low. This would clearly solve the problem, the light would not bother you anymore, but you would be looking at expensive engine repairs if you failed to treat the cause of the light being on.
If you have abdominal pain that is immediately below your last rib on your right side and lined up with your right nipple, especially if your press down in that spot, there is a good chance that you have a gallbladder problem.
The first step is to immediately follow the eating plan. Regular exercise has been consistently associated with a decrease in gallbladder problems.
If the pain persists the article above provides a far simpler less expensive option prior to surgery.
I believe it is nearly criminal what traditional medicine is doing to the public when it comes to managing this problem. It is RARELY ever necessary to remove someone's gallbladder. If one ignores warning symptoms and does not address the reasons why their gallbladder is not functioning properly, than the disease can progress to the point where the pancreas is inflamed or the gallbladder is seriously infected and may have to be removed to save a person's life.
However, it is important to have a proper perspective here. Nearly ONE MILLION gallbladders are removed every year in this country and it is my estimate that only several thousand need to come out.
So, not only are surgeons removing these organs unnecessarily, but also in their nutritional ignorance they are telling patients that their gallbladders do not serve any purpose and they can live perfectly well without them.
This is a lie.
The gallbladder serves an important digestive function. It is required to emulsify fats. What is emulsification? One can easily understand this concept when washing greasy dishes. It is nearly impossible to properly clean greasy dishes without soap as the soap emulsifies the fat so it can be removed.
Similarly, the gallbladder stores bile and bile acids, which emulsify the fat one eats so it can be properly transported through the intestine into the blood stream.
Anyone who has had their gallbladder removed will need to take some form of bile salts with every meal for the rest of their life (I use and recommend Beta Plus from Biotics Research), if they wish to prevent a good percentage of the good fats they eat from being flushed down the toilet.
If one does not have enough fats in the diet, their entire physiology will be disrupted, especially the ability to make hormones and prostaglandins.
Related Articles:
Gallbladder Surgery Alternative
Regular Exercise May Prevent Gallstone Surgery
Vitamin C and Alcohol Fight Gallstones
Gallstone Treatment
14 Foods That Cleanse the Liver
by Dr. Edward Group DC, NP, DACBN, DCBCN, DABFM
Published on January 31, 2013, Last Updated on March 13, 2017
Modern society is a sad state that produces many over-processed livers. When we overeat or eat processed or fried foods, or anytime we are exposed to environmental pollutants or stress, the liver becomes overworked and overloaded. When the liver is taxed, it can't process toxins and fat in an efficient way. There are many foods that can help cleanse the liver naturally by stimulating its natural ability to expel toxic waste from the body.
click here for the full report
14 Foods that Cleanse the Liver
In the past, I have discussed my favorite cleansing foods. The list in this article is a little more specific and focuses mainly on foods that can help cleanse your liver. All it takes is a few simple steps to promote normal liver health. In addition to taking a liver cleansing supplement, and performing at least two liver and gallbladder cleanses per year, eating the following foods is the best way to keep your liver healthy and functioning. I encourage you to incorporate these liver cleanse foods into your diet.
1. Garlic
Garlic
Just a small amount of this pungent white bulb has the ability to activate liver enzymes that help your body flush out toxins.[1] Garlic also holds high amounts of allicin and selenium, two natural compounds that aid in liver cleansing.
2. Grapefruit
High in both vitamin C and antioxidants, citrus fruits like grapefruit, oranges, limes, and lemons support the natural cleansing abilities of the liver.[2] Have a small glass of freshly-squeezed grapefruit juice to boost production of the liver detoxification enzymes that help flush out carcinogens and other toxins.
3. Beets and Carrots
Beets
Both are extremely high in plant-flavonoids and beta-carotene; eating beets and carrots can stimulate and support overall liver function.[3]
4. Green Tea
This liver-loving beverage is full of plant-based antioxidants known as catechins—compounds known to assist liver function.[4] Green tea is a delicious, healthy addition to any diet. Just remember that green tea offers the benefits, not green tea extract. Some research suggests green tea extract may actually have a negative effect on liver health.[5] Keep it simple and stick to the beverage to enjoy the benefits of green tea.
5. Leafy Green Vegetables
Leafy Greens
One of our most powerful allies in cleansing the liver, leafy greens can be eaten raw, cooked, or juiced. Extremely high in chlorophyll, greens soak up environmental toxins from the blood stream.[6] With their distinct ability to neutralize heavy metals, chemicals, and pesticides, these cleansing foods offer a powerful protective mechanism for the liver.
Incorporate leafy greens such as bitter gourd, arugula, dandelion greens, spinach, mustard greens, and chicory into your diet. This will increase creation and flow of bile—the substance that removes waste from the organs and blood.
6. Avocados
This nutrient-dense superfood helps the body produce glutathione, a compound that is necessary for the liver to cleanse harmful toxins.[7]
7. Apples
Apple
High in pectin, apples hold the chemical constituents necessary for the body to cleanse and release toxins from the digestive tract. This, in turn, makes it easier for the liver to handle the toxic load during the cleansing process.[2, 8]
8. Olive Oil
Cold-pressed organic oils such as olive, hemp, and flaxseed are great for the liver when used in moderation. They help the body by providing a lipid base that can absorb harmful toxins in the body.[9] In this way, they take some of the burden off the liver.
9. Alternative Grains
If your diet includes wheat, flour, or other standard grains, it's time to make changes. And alternative grains like quinoa, millet, and buckwheat can help. Your liver is your body's filter for toxins, and if you have certain sensitivities, grains that contain gluten only add to them. One study found that persons who experienced sensitivity to gluten also experienced abnormal liver enzyme test results.[10]
10. Cruciferous Vegetables
Broccoli and cauliflower are good sources of glucosinolate, which supports enzyme production in the liver. These natural enzymes flush carcinogens and other toxins from the body, and may significantly lower risks associated with cancer.[2]
11. Lemons and Limes
Lemons and Limes
These citrus fruits are high in vitamin C, which aids the body in synthesizing toxic materials into substances that can be absorbed by water. Drinking freshly-squeezed lemon or lime juice in the morning can stimulate the liver.[2]
12. Walnuts
High in the amino acid arginine, walnuts support the liver in detoxifying ammonia. [11] Walnuts are also high in glutathione and omega-3 fatty acids,[12] which support normal liver cleansing.[13, 14] Make sure you chew the nuts until they are liquefied before swallowing.
13. Cabbage
Much like broccoli and cauliflower, eating cabbage stimulates liver detoxifying enzymes that help flush out toxins. Kimchi, coleslaw, cabbage soup, and sauerkraut are great cabbage-foods to add to your diet.[2]
14. Turmeric
Turmeric is the liver's favorite spice. Try adding some of this detoxifying goodness into your next lentil stew or veggie dish for an instant liver pick-me-up. Turmeric helps boost liver detoxification by assisting enzymes that actively flush out dietary toxins.[1]
This golden spice tastes great in all kinds of dishes, but you can further boost your intake with a turmeric supplement. A word of warning; turmeric supplements are somewhat notorious for low-quality ingredients and even outright dangerous contamination.[15] Only buy the highest quality turmeric from the most reputable sources. I encourage you to try Global Healing Center's own Turmeric supplement. This premium liquid supplement contains potent antioxidants and is sourced only from organic Curcuma longa root.
Tips For Doing a Liver Cleanse
Other liver cleanse foods not listed above include artichoke, asparagus, kale, and Brussels sprouts. Eating the foods listed above is a great way to help keep your liver functioning properly. However, for best results, I recommend performing a liver cleanse. Performing a liver cleanse at least twice a year will eliminate any foreign substances that may be trapped in your liver.
References (15)
†Results may vary. Information and statements made are for education purposes and are not intended to replace the advice of your doctor. Global Healing Center does not dispense medical advice, prescribe, or diagnose illness. The views and nutritional advice expressed by Global Healing Center are not intended to be a substitute for conventional medical service. If you have a severe medical condition or health concern, see your physician.
click here for the full report
Joshua Tree Health and Food News focus of High Blood Pressure news;
Landmark NIH study shows intensive blood pressure management may save lives
Embargoed for Release:September 11, 2015, 10:30 AM EDT
Lower blood pressure target greatly reduces cardiovascular complications and deaths in older adults.
This report is from National Institutes of Health (NIH):
About the National Institutes of Health (NIH): NIH, the nation's medical research agency, includes 27 Institutes and Centers and is a component of the U.S. Department of Health and Human Services. NIH is the primary federal agency conducting and supporting basic, clinical, and translational medical research, and is investigating the causes, treatments, and cures for both common and rare diseases. For more information about NIH and its programs, visit www.nih.gov.
More intensive management of high blood pressure, below a commonly recommended blood pressure target, significantly reduces rates of cardiovascular disease, and lowers risk of death in a group of adults 50 years and older with high blood pressure. This is according to the initial results of a landmark clinical trial sponsored by the National Institutes of Health called the Systolic Blood Pressure Intervention Trial (SPRINT). The intervention in this trial, which carefully adjusts the amount or type of blood pressure medication to achieve a target systolic pressure of 120 millimeters of mercury (mm Hg), reduced rates of cardiovascular events, such as heart attack and heart failure, as well as stroke, by almost a third and the risk of death by almost a quarter, as compared to the target systolic pressure of 140 mm Hg.
"This study provides potentially lifesaving information that will be useful to health care providers as they consider the best treatment options for some of their patients, particularly those over the age of 50," said Gary H. Gibbons, M.D., director of the National Heart, Lung, and Blood Institute (NHLBI), the primary sponsor of SPRINT. "We are delighted to have achieved this important milestone in the study in advance of the expected closure date for the SPRINT trial and look forward to quickly communicating the results to help inform patient care and the future development of evidence-based clinical guidelines."
High blood pressure, or hypertension, is a leading risk factor for heart disease, stroke, kidney failure, and other health problems. An estimated 1 in 3 people in the United States has high blood pressure.
The SPRINT study evaluates the benefits of maintaining a new target for systolic blood pressure, the top number in a blood pressure reading, among a group of patients 50 years and older at increased risk for heart disease or who have kidney disease. A Systolic pressure of 120 mm Hg, maintained by this more intensive blood pressure intervention, could ultimately help save lives among adults age 50 and older who have a combination of high blood pressure and at least one additional risk factor for heart disease, the investigators say. Read the full report